Home Equity Line of Credit
Enjoy easy access to funds when you need it most.
Rates as low as
PRIME + 0.00%
Variable APR1 for the life of the line.
Unlock the possibilities with a Home Equity Line of Credit from Fidelity Bank. Turn the equity in your home into cash you can use at any time, for any purpose!
Home renovations
Paying for education expenses
Down payment on a new car
Travel expenses
Benefits and savings you will enjoy:
No origination fees2
Bank pays closing costs up to $7503
Low competitive interest rates
Easy access to funds
Flexible payment options
Conveniently transfer funds between accounts using online banking
Interest paid may be tax-deductible4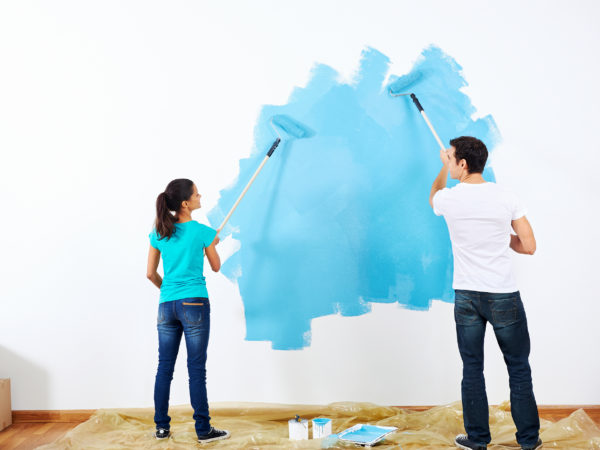 Disclosures
Subject to credit approval under Fidelity Bank's underwriting guidelines. Offer is good for new Equity Lines only. Equity Lines require a loan-to-value of no more than 89.9%. For loan-to-values between 70% and 79%, there is a 0.250% premium added to the APR and for loan-to-values greater than 80%, there is a 0.5% premium added to the APR. To qualify for these rates, customer should also possess a Beacon Score of at least 630 and have a debt-to-income ratio of less than or equal to 45%. Rates may be higher for customers with low Beacon Scores. Certain other conditions and restrictions may apply. This offer is limited to owner-occupied, single family dwellings and is not valid for rental properties, cooperatives, mobile homes, residential lots, or specialty homes (log home, prefab home, underground solar home, etc.). Prime Rate is variable based on the Prime Rate published on the last day of each month in the Wall Street Journal. As of April 26, 2021, Prime Rate is 3.25%.
1. Minimum line size associated with this rate is $100,000. The maximum rate that can be charged is 16% or the maximum permitted by state law, whichever is less.
2. There is no origination fee charged to open a Fidelity Bank Home Equity Line. Other fees may be charged at origination, closing or subsequent to closing, ranging from $0 to $1,500 and may vary. Property insurance and flood insurance, where applicable, may be required.
3. Fidelity Bank may pay up to $750 of closing costs; if the line is closed for any reason in less than three years the costs must be repaid upon our request.
4. Consult your tax advisor for details.
Limited time offer. Terms and conditions are subject to change without notice.
Fidelity Branch/ATM Locator