Fidelity Bank is a community bank built on values. Our mission has been in place for over 100 years, guiding us to do what's best for our customers and to build lifelong relationships. Our goal is to never lose focus of this mission and the associated values as we do business over the next 100 years.
Our Vision
Our vision is to enhance the well-being of the communities we serve by improving the financial lives of our customers and our associates. We pursue this vision by:
Being a valued and trusted partner
Being a vital participant in the communities we serve
Being an employer of choice
Our Mission
Our mission is to be the independent, sound, and profitable bank that businesses and families come to first – and bank with for life. This means we make safety and soundness a top priority, invest in technology, people, and products that build long-term value, and offer financial services that align with customers' objectives.
Bank for Life – We earn the loyalty of our customers. Our superior attention to caring and personal service helps us build relationships that span lifetimes – even generations.
Independent – We have been independent for over 114 years. In a time when many banks are merging, we believe remaining independent will allow us to continue building genuine relationships with our customers, businesses, and the communities we serve.
Sound – Our bank is safe and secure. We plan carefully, which results in superior quality assets and a rock-solid capital position.
Profitable – Our bank is profitable. We provide consistent healthy returns, and we seek out opportunities for growth and expansion.
Our Heritage
The unique character of Fidelity Bank has been nurtured through conscious effort and leadership. Our heritage places a premium on trust that's based on the commitment to our customers, over a century of solid banking service, and a tradition of sound financial principles. As we respond to the changes of the future, we'll always provide our customers with the exceptional customer service that they deserve.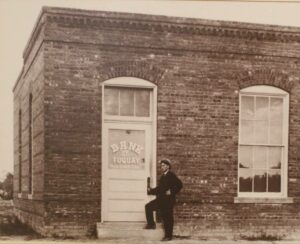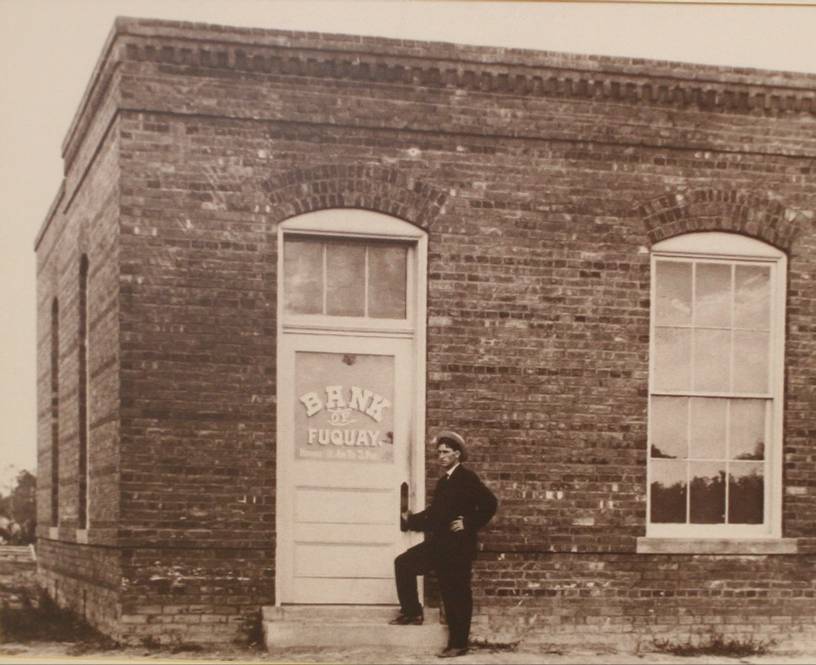 Founded in North Carolina
Founded as the Bank of Fuquay, we opened for business on August 10 in a one-room office in Fuquay Springs, North Carolina (now Fuquay-Varina). For the first six years a single associate, Eugene Howard, was responsible for helping the community with its banking needs. Mr. Howard knew all his customers by name and set a precedent of doing business the right way: with honesty, integrity, and a passion for service.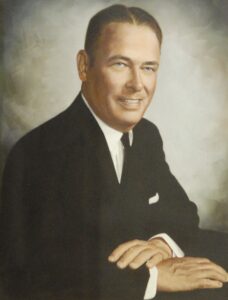 Robert Prince Becomes President
After 23 years of dedicated service and leadership, Robert Prince was elected President of the Bank of Fuquay. Under his direction, our Bank weathered The Great Depression, assets grew, and the Bank expanded to serve neighboring towns. Robert Prince continued the legacy of Eugene Howard and helped to build a foundation centered around providing excellent service at every customer interaction.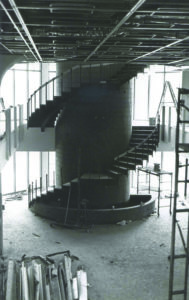 Fidelity Bank is Born
Both firmly rooted in the community and devoted to growing small businesses, the shareholders of the Bank of Fuquay and the Bank of Biscoe voted to merge the institutions and renamed the corporation Fidelity Bank. Combining the resources of the two small banks allowed for automation of services, the increase of lending ability, and expansion into new communities. In 1979, Fidelity Bank's headquarters in Fuquay-Varina, North Carolina opened for business.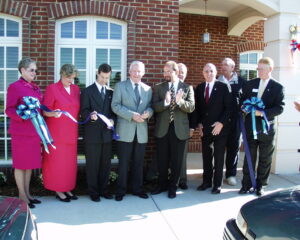 Fidelity Bank is Growing
By 1996, we had grown our North Carolina footprint to more than 30 full-service branches and had plans for continued growth. Over the next three years, Fidelity Bank would open 23 new branch locations.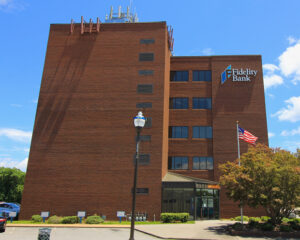 Expanding to New States
Fidelity Bank began operating our first branches outside of North Carolina. Branches in Martinsville and Collinsville, Virginia, opened for business.

Right By You Brand Debuts
In 2004, we launched our Right By You brand. Right By You is a nod to our heritage and the principles that were instilled by Eugene Howard in 1909. It represents our promise and commitment to putting the well-being of our customers first.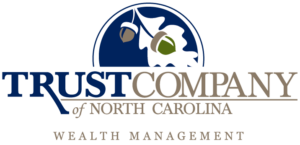 Trust Company of North Carolina is Founded
Fidelity Bank debuted a wealth management division to help our customers manage their wealth and plan for their future. Trust Company of North Carolina is a full-service wealth management provider that assists customers with investment management, fiduciary services, and retirement implementation.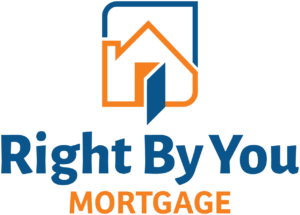 Fidelity Bank Unveils Right By You Mortgage Brand
In 2018, Fidelity Bank launched a new mortgage division. The Right By You Mortgage brand honors Fidelity Bank's heritage and reflects our foundation of doing business the right way. Right By You Mortgage by Fidelity Bank is a full-service mortgage company that offers a variety of mortgage solutions to meet every need.

Fidelity Bank Launches Full-Service Government Guaranteed Lending Division
Fidelity Bank launched a Government Guaranteed Lending division to help customers access the funding needed to start or grow a business. The Small Business Administration designated Fidelity Bank as a Preferred Lender that same year.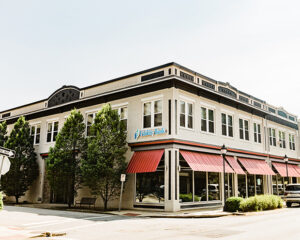 Fidelity Bank Opens in South Carolina
Fidelity Bank began operating in South Carolina. Branches in Greenville and Spartanburg, South Carolina, opened for business.
Today and Tomorrow
We're growing and helping our customers do the same. We make safety and soundness a top priority, continually invest in new technology, and seek out opportunities for growth and expansion. Today, Fidelity Bank serves 57 locations in 27 counties across North Carolina, South Carolina, and Virginia and has approximately $3.8 billion in assets.
Our Motto
Right By You™
Right By You is more than our tagline. It represents our commitment to putting the well-being of our customers first. Our entire team is dedicated to standing right by our customers, with the right solutions and service, for all of life's moments.
Community Involvement
We Love Our Community
Fidelity Bank and its associates are committed to giving back to the communities we serve. We're proud to support causes that help people in need and work with local organizations to help make our communities stronger. Our associates also volunteer their time to causes close to their hearts. In all the areas we serve, Fidelity Bank and our associates are dedicated to being vital participants in our community.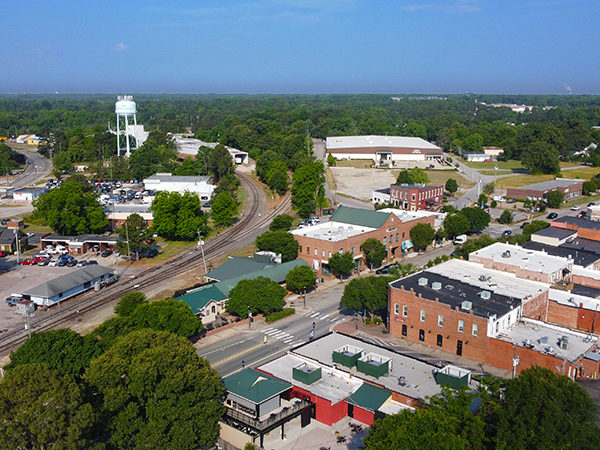 Join the Fidelity Bank Team
Join a company focused on the future success of its customers and its employees.
What does the future look like to you?
Banking Solutions for Any Size Business
Our business accounts and services are designed to help your business thrive. With customizable product offerings and competitive pricing, we can provide exactly what you need to streamline business operations and improve cash flow.
Fidelity Branch/ATM Locator