Managing Your ACH Exceptions
1. Log into Business Advantage and select Cash Management from the main navigation menu.
2. Click the ACH Filter button. You will be directed to the ACH Filter service.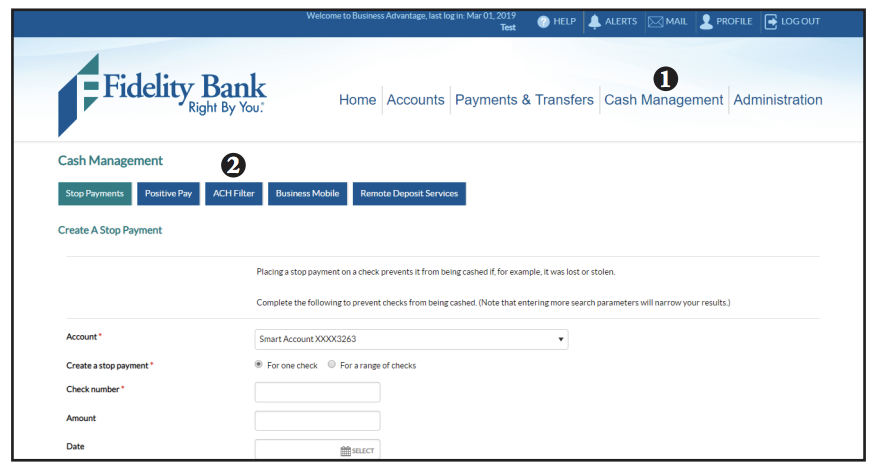 If there are no exceptions, the screen will state that there are no exceptions to view. If there are exceptions to view, an ACH Filter page will appear with a list of the exceptions that need to be reviewed. All exceptions will default to No in the approved column.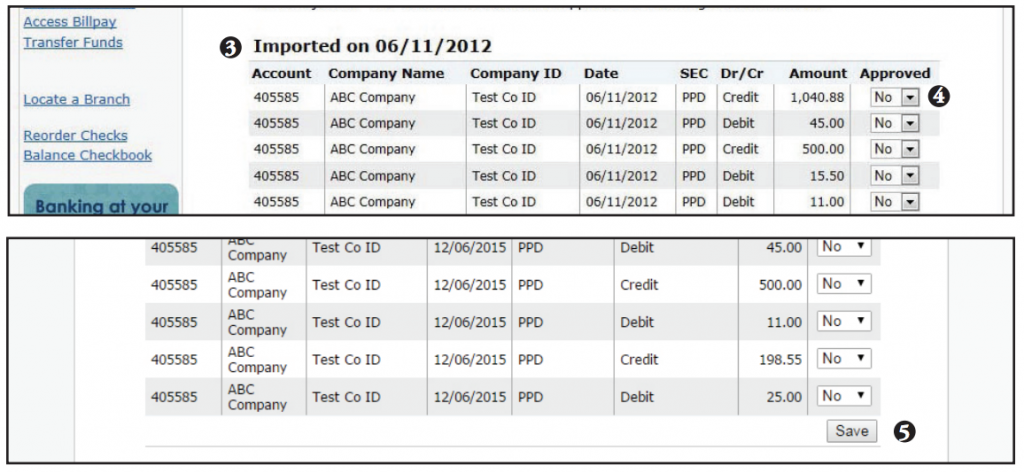 3. Review the list of exceptions.
4. If you want to approve the transaction for processing, select Yes in the drop down box in the approved column.
5. Click Save to save your changes.
Exceptions not changed to Yes will be returned. All exceptions must be reviewed by 1:00 p.m. Eastern Time.
For technical support, please call 1-855-547-1385 and select option 3 or email businesssolutions@fidelitybanknc.com.