Remote Deposit Service
Conveniently deposit customer checks right from your computer without ever having to come to a branch. Enjoy the convenience of scanning multiple checks as a single deposit, saving you valuable time and allowing you to focus on other important tasks. This solution is ideal for businesses that currently make frequent trips to the bank and those that need to make deposits later in the day.
Save Time With Remote Deposit Service
Save time and money by making deposits easily online using a desktop scanner. Using the latest imaging technology, Remote Deposit Service1,3 allows you to scan customer checks and securely transmit them electronically to us for processing. And the best part is you never have to leave your office.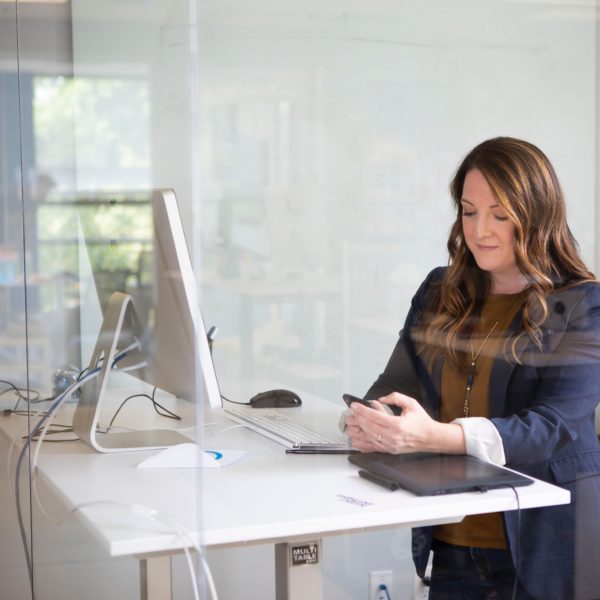 Ready to Get Started?
If you're ready to enroll or would like to learn more, simply complete our convenient enrollment form, and a member of our Business Solutions team will be in touch to get the process started. If you're already a Fidelity Bank customer, please contact your banker to add Remote Deposit Service to your account.
Frequently Asked Questions
Q:

My remote deposit is in Suspended status, what does that mean?
Q:

Why would I use Remote Deposit instead of mobile deposit?
Q:

I have a question about Remote Deposit Capture, who do I contact?
Q:

My remote deposit scanner isn't scanning my checks, who do I contact?
Q:

I got a new computer and my Remote Deposit scanner will not work.
Have a question give us a call
Disclosures
Fees apply. Contact your banker for complete details.
Credit approval required for beneficial owners owning at least 20%.
Images transmitted and confirmed by 7:00 p.m. Eastern Time each business day are posted for next day availability.
Manage Your Business on the Go
Check your accounts, pay bills, initiate ACH and wire transfers, and approve transactions – all from your mobile device. Fidelity Bank's digital solutions for businesses let you manage your business from anywhere. Whether on your phone or computer, we've got you covered.
Fidelity Branch/ATM Locator