Wire Transfers
Make and receive Wire Transfers1 securely from the convenience of your office. This solution is ideal for businesses that need to send large-dollar transactions to other financial institutions. Wire Transfers are initiated conveniently through Business Advantage Online Banking.
Send Money Fast With Wire Transfers
Wire Transfers are a convenient way to make secure same-day2 payments to accounts at other financial institutions. Fidelity Bank offers both domestic and international wire transfer options.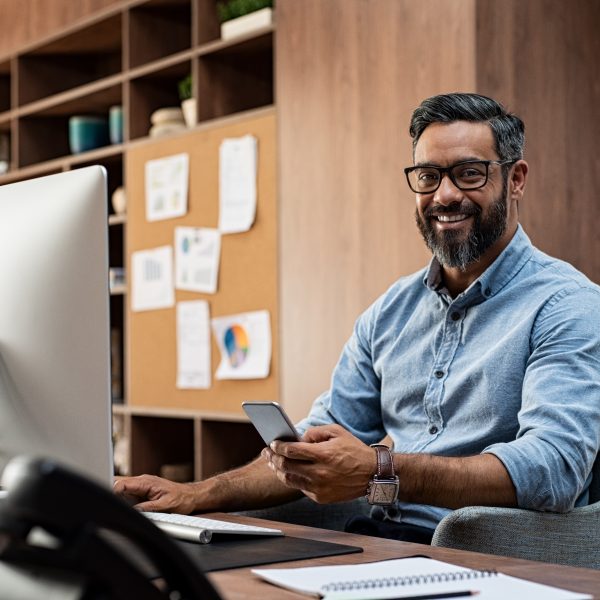 Ready to Get Started?
Enrolling in Wire Transfers is easy! Simply complete our convenient Business Advantage Online Banking enrollment form, and a member of our Business Solutions team will be in touch to get the process started. If you're already enrolled in Business Advantage Online Banking, please contact your banker to add Wire Transfers to your Business Advantage account.
Frequently Asked Questions
Q:

What extra security do you have in place for online wires and ACH?
Q:

I got a new phone, how do I setup my token?
Q:

I just setup my token but I can't send a wire or ACH?
Q:

I need to receive a Wire, do I need to turn on Wire service?
Q:

Why am I receiving a call to verify a wire I submitted through Business Advantage?
Have a question give us a call
Disclosures
Fees apply. Contact your banker for complete details.
Submit domestic wire requests by 4 p.m. Eastern Time (in branch and online) and international wire requests by 3 p.m. Eastern Time (in branch) and 4 p.m. Eastern Time (online) in order for transfers to be processed the same-day. Not applicable to Bank holidays and weekends.
Manage Your Business on the Go
Check your accounts, pay bills, initiate ACH and wire transfers, and approve transactions – all from your mobile device. Fidelity Bank's digital solutions for businesses let you manage your business from anywhere. Whether on your phone or computer, we've got you covered.
Fidelity Branch/ATM Locator