Compare Our
Business Savings Accounts
Tiered Interest Rates
Online Banking
Mobile Banking
Free Online Statements
Free Withdrawals
Unlimited in-person
at a Fidelity branch or ATM
Unlimited in-person
at a Fidelity branch or ATM
Telephone Banking
Mobile Banking – Business Advantage
Manage Your Accounts
Quickly view your account balances, transaction history, and set Alerts anywhere, anytime from your phone.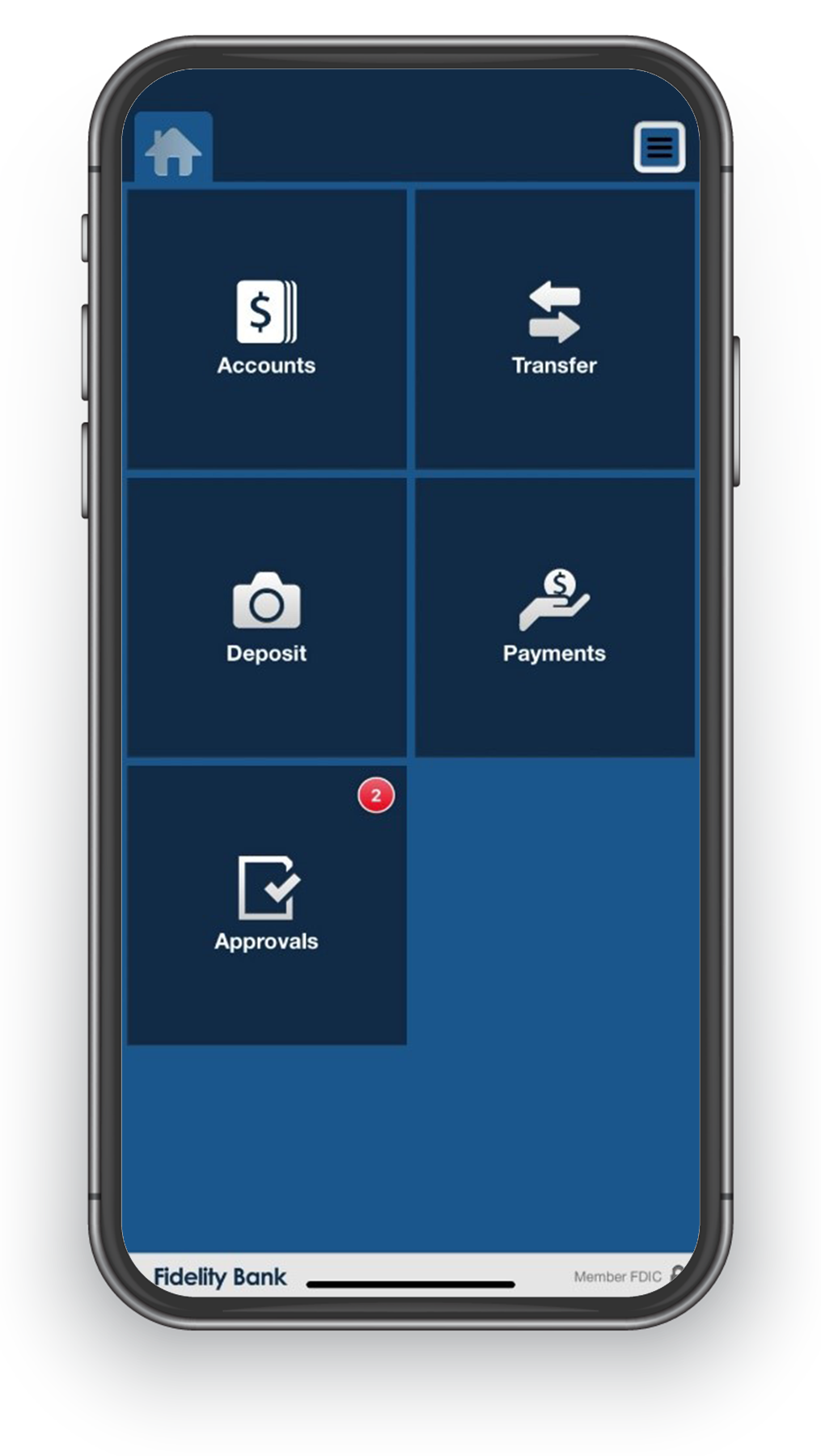 Make a Mobile Deposit
Say goodbye to worrying about making it to the bank for your deposits. Easily and securely deposit checks from your mobile device.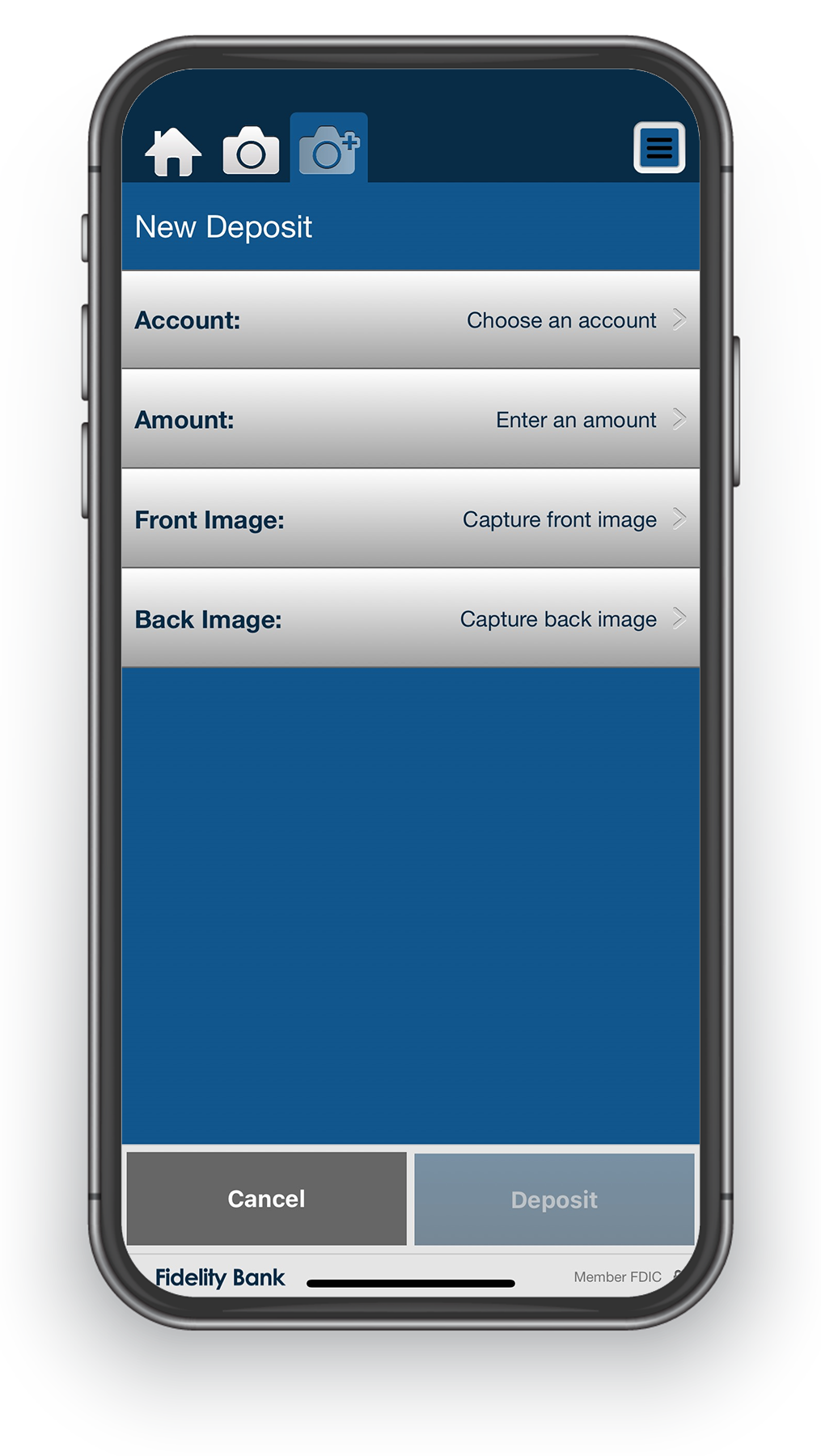 Approve Transactions
Protect your business against fraud and simplify the approval process. Approve funds transfers, ACH transactions, wire transactions, and more – all from your mobile device.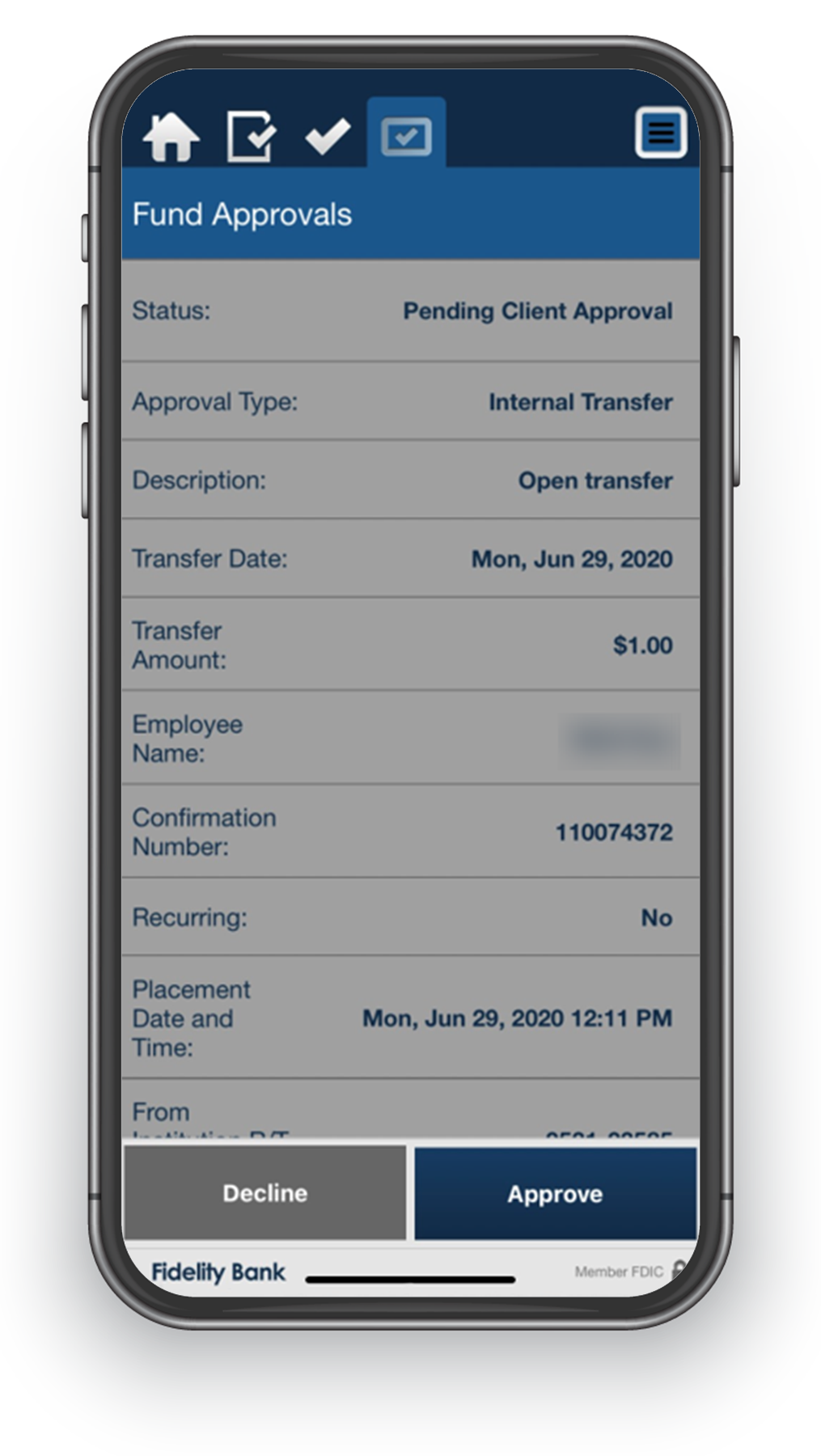 Which Business Savings Account Is Right for You?
At Fidelity Bank, we know how important it is to make the right choices for your business, especially when it comes to managing your finances. We value our customer relationships and want to help the businesses we work with succeed. If you're unsure which business savings account option is right for you, we're here to help. Contact your local banker or local branch to start a conversation. We'll be happy to talk to you about your unique business needs and recommend the best business savings account option to help you accomplish your business goals.
Disclosures
We Also Provide Business Checking Accounts
We're here to help you with all of your business needs. Fidelity Bank offers a variety of business checking account options as well to help you manage your money.
Fidelity Branch/ATM Locator