Compare Our
Business Checking Accounts
Free VISA® Debit Card
Online Banking with Bill Payment
Online Statements
Mobile Banking with Mobile Deposit
Digital Banking with Digital Wallet
Automated Telephone Banking Service
Mobile Banking – Business Advantage
Manage Your Account From Anywhere
View your account balances, deposit checks, and approve transactions right from your mobile device.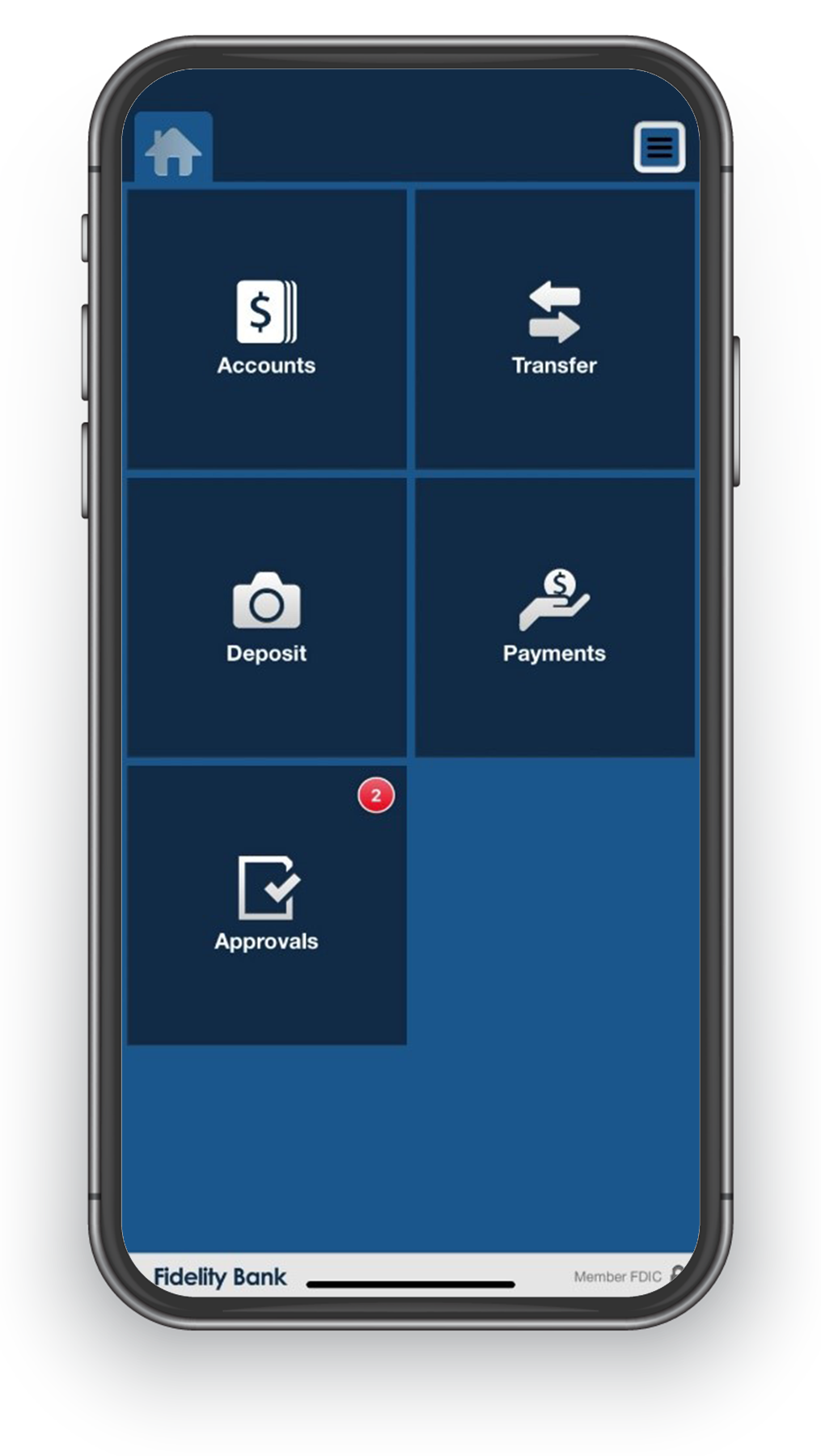 Transfer Funds
With our mobile app, you're able to transfer funds between your accounts, pay vendors, and initiate ACH and wire transactions.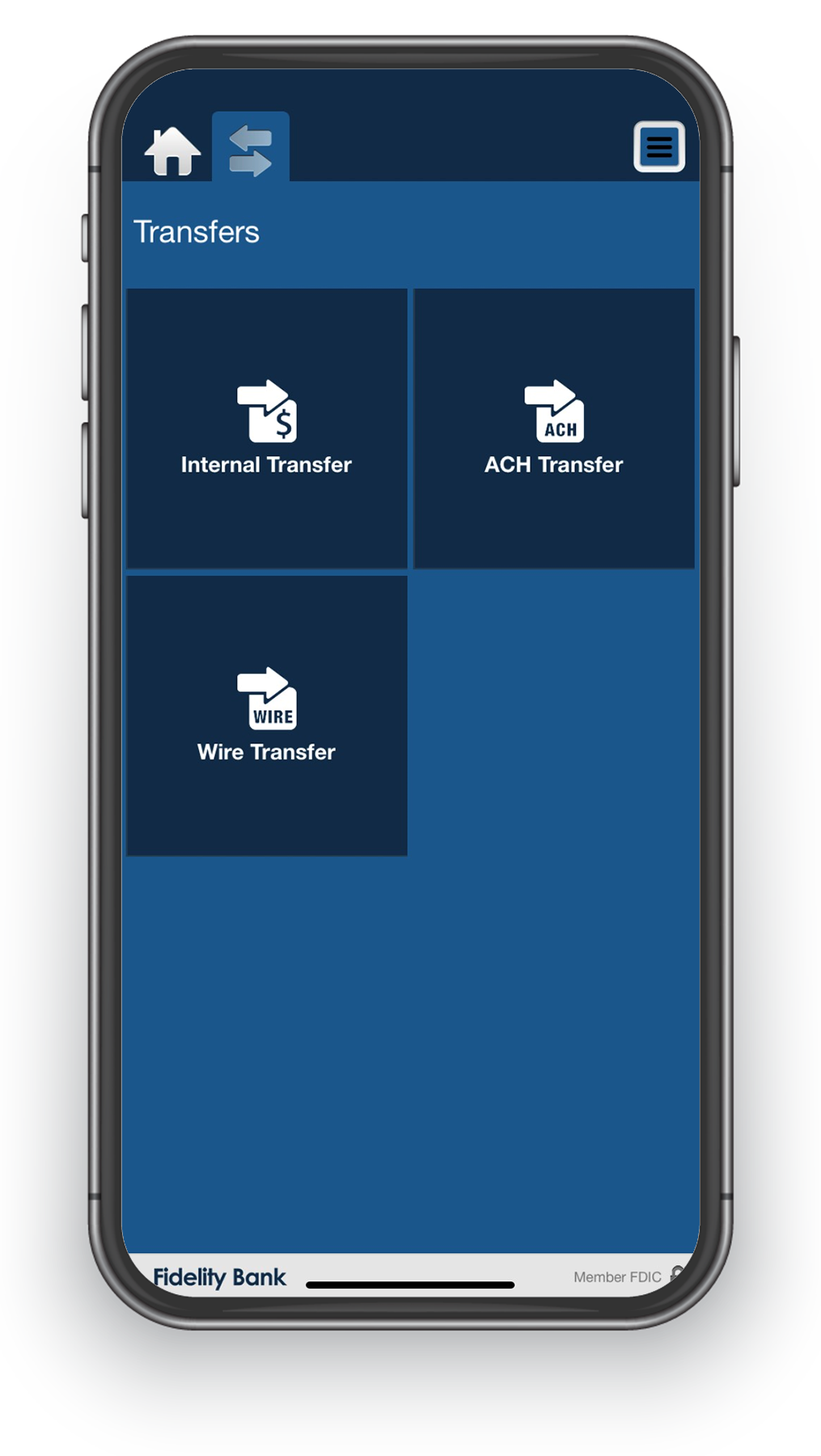 Receive Account Alerts
Receive alerts of suspicious activity and protect your account against fraud all in one place.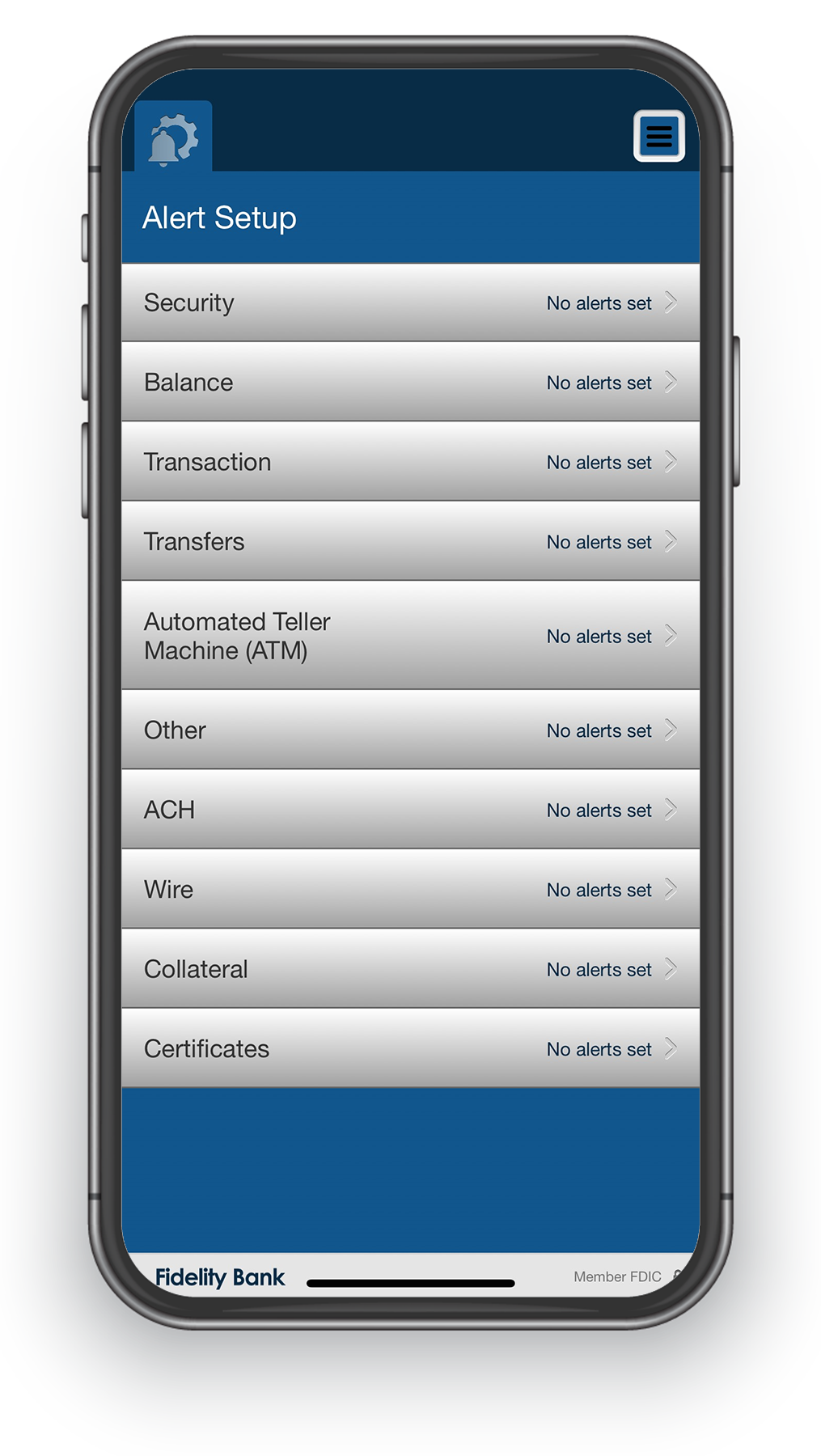 Which Business Checking Account Is Right for You?
At Fidelity Bank, we understand that businesses have their own unique needs when it comes to their banking, and we've designed our business banking services with these needs in mind. Our business checking accounts allow you to safely manage your finances so you can continue growing your business. Our selection of checking accounts helps every business, big or small, succeed by providing a variety of free benefits and convenient digital solutions to save you time.
Your business matters to us, and it's our job to help you succeed. Wherever your business is heading, Fidelity Bank will be with you every step of the way. Contact your local banker or visit your local branch to open your business checking account today.
Learn More
Disclosures
Applies to specific bank-selected stock or $125 credit towards purchase for Basic and Small Business Checking or $150 credit towards a purchase for Premier and Analysis checking.
ACH Module included at no cost. Credit approval required. The first 100 ACH items are free. Each item in excess of 100 are $0.40.
Wire Module included at no cost. The first two outgoing domestic wires processed online and the first four incoming wires per statement cycle are free. Wires in excess of two (outgoing) and four (incoming) are $15.00 (online) and $20.00 (in branch).
Per debit fees apply if items exceed allowed items per month.
All balance requirement calculations are based on daily ledger balance. See your Disclosure and Fee Schedule for complete details.
We Also Provide Business Savings Accounts
Fidelity Bank has a variety of business savings account options that meet the needs of small and large businesses alike. Learn more about what our business savings accounts offer your business today.
Fidelity Branch/ATM Locator