Compare Our
Personal Savings Accounts
Tiered Interest Rates
Telephone Banking
Free Online Statements
Bank on the Go With Mobile Banking
Manage Your Accounts
Quickly view your account balances, transaction history, and check images anywhere, anytime from your mobile device.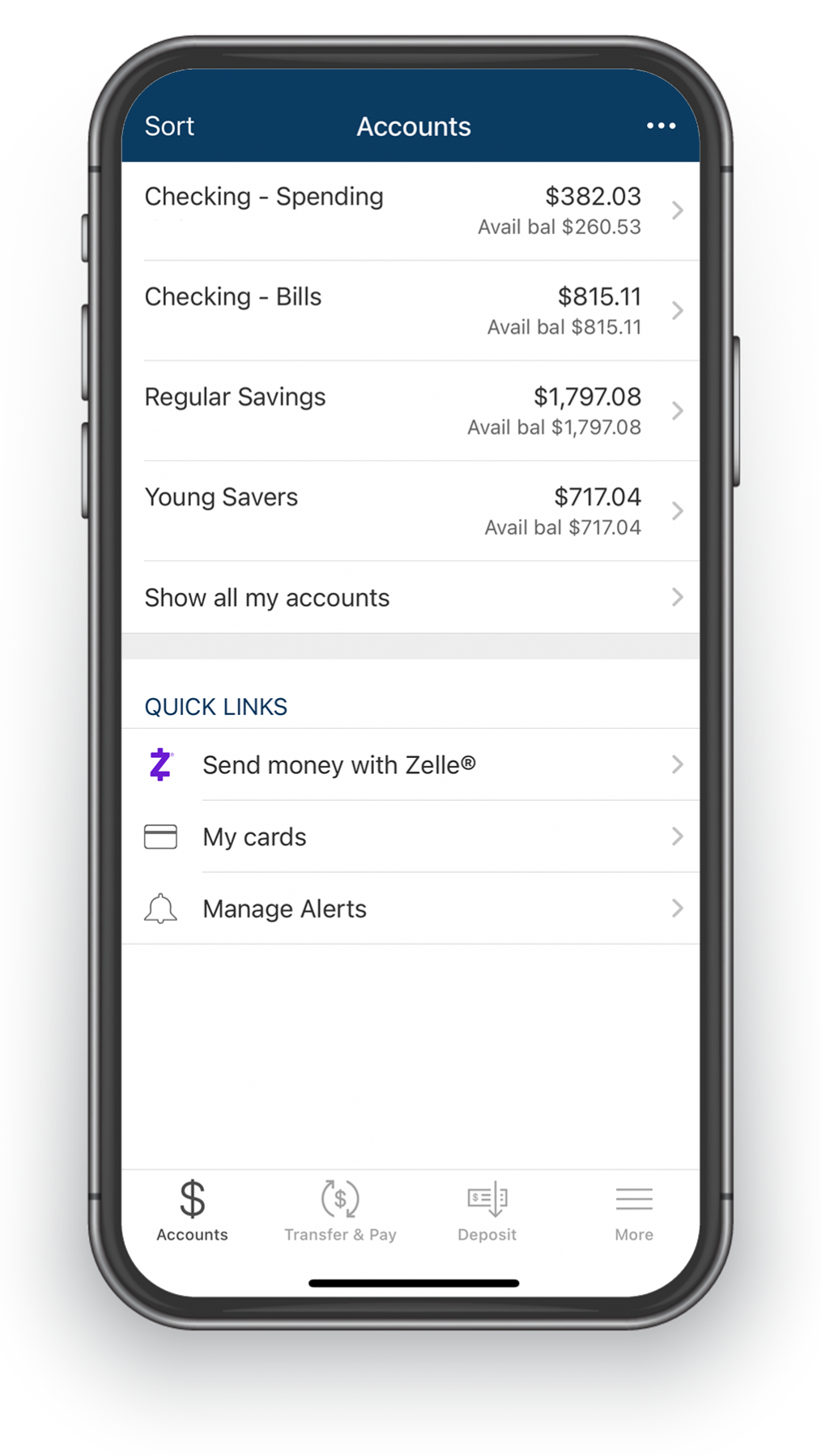 Make a Mobile Deposit
Say goodbye to worrying about making it to the bank for your deposits. Easily and securely deposit checks from anywhere on your mobile device.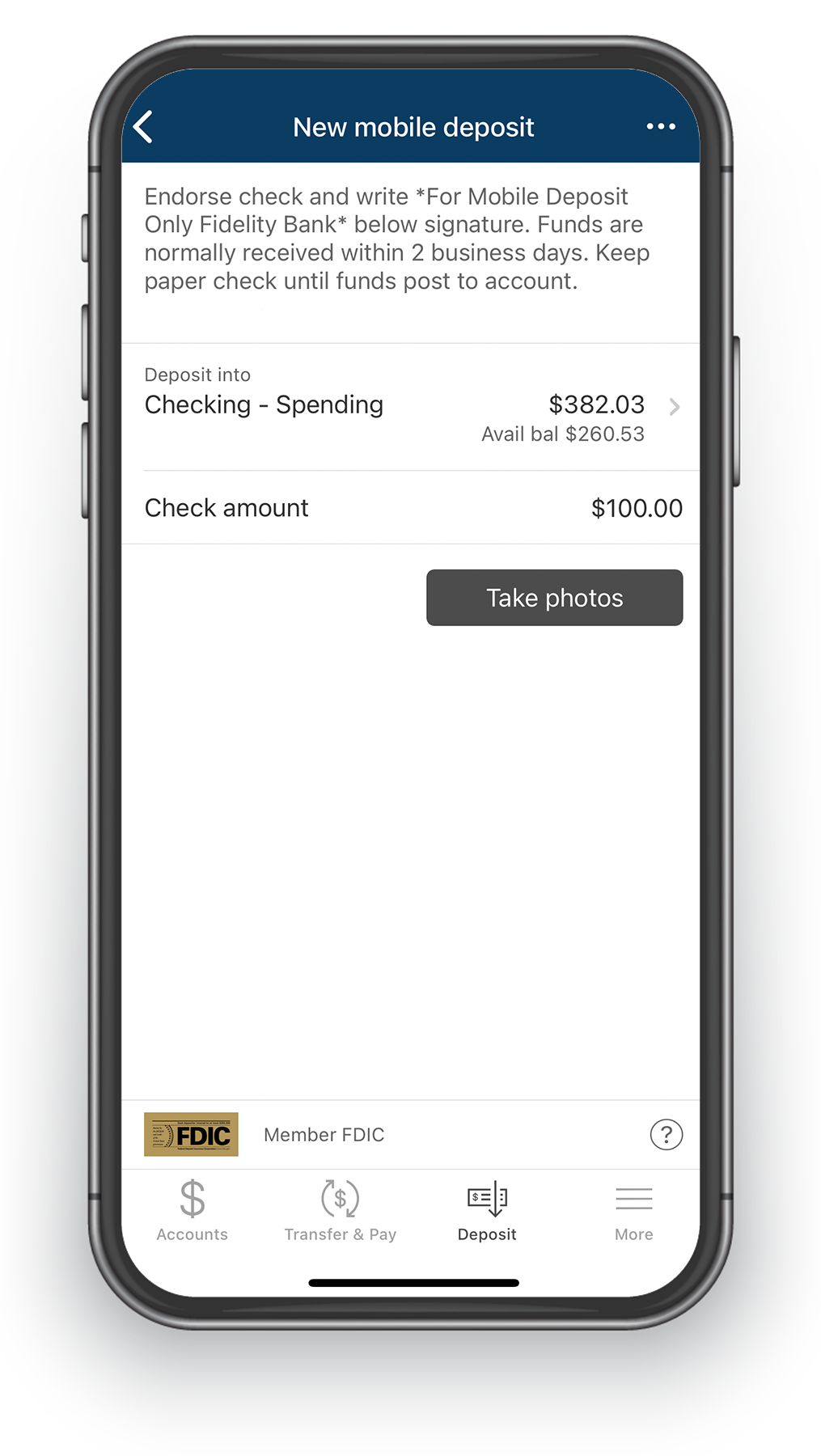 Transfer Funds
Transfer money between your Fidelity Bank accounts and your accounts at other financial institutions with external transfers.3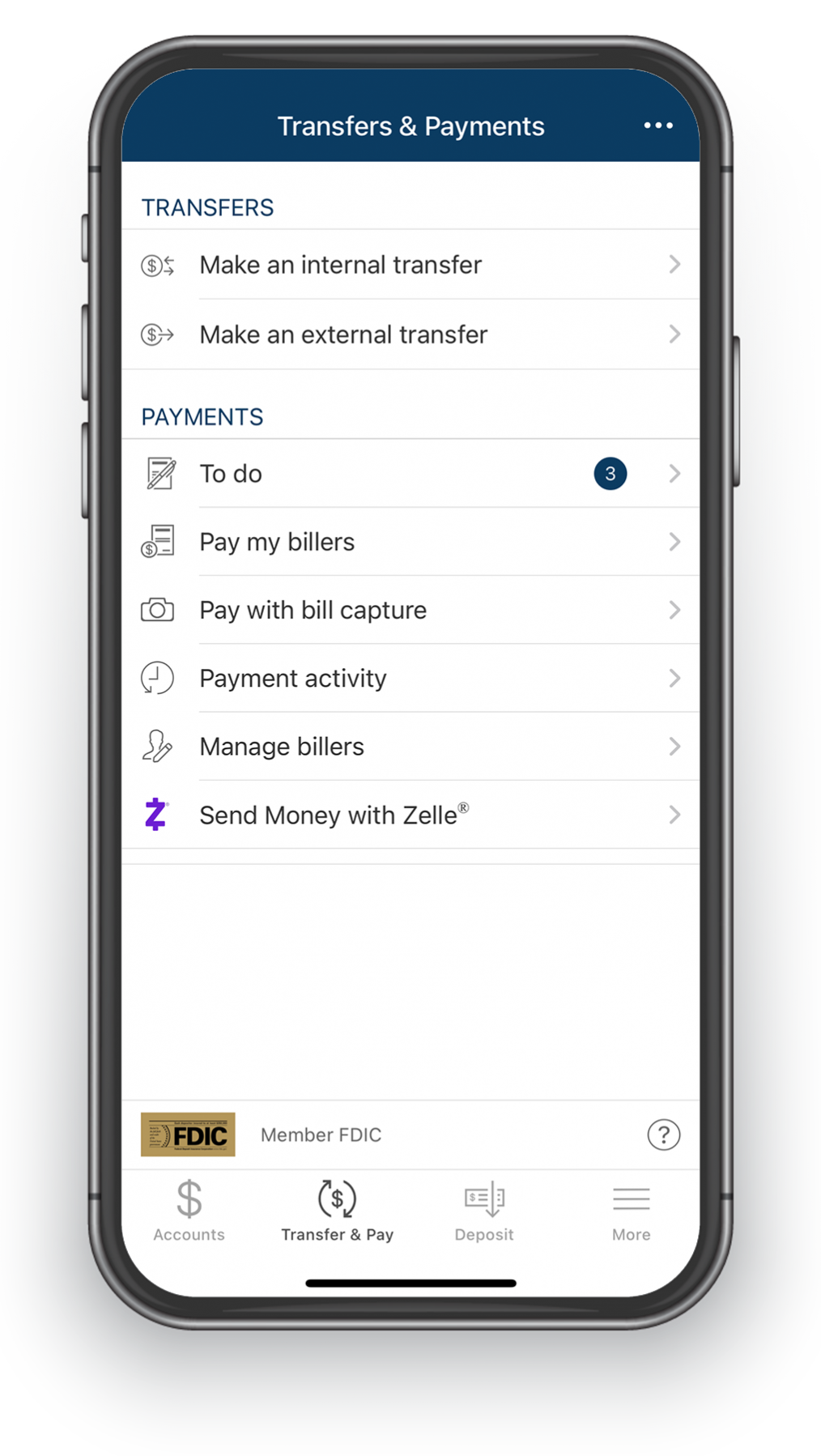 Which Personal Savings Account Is Right for You?
Whether you're ready to start your very first savings account or are a long-time saver looking to maximize your earning potential, Fidelity Bank is here to help you make smart decisions. Maybe you're saving up for your first car, first house, or for retirement — no matter the reason, our team is by your side to help you make the best decision for your financial future. Contact your local branch today to start a conversation. We'll be here to talk to you about your goals, as well as your challenges, to help you reach the financial security and success you deserve.
Learn More
Disclosures
Each additional withdrawal in excess of two is $2.
Each additional withdrawal in excess of two is $2. To avoid the withdrawal fee, you must maintain a minimum daily collected balance of $2,500.
Unlimited in-person withdrawals, whether at a Fidelity Bank branch or an ATM.
External transfers must be activated in Personal Online Banking before it can be used with Mobile Banking. Standard external transfers from a Fidelity Bank account to another financial institution take three business days and cost $3. Next-business-day External Transfers cost $5. External transfers not available for business accounts.
See your Disclosure and Fee Schedule for complete details.
We Provide Personal Checking Accounts
In addition to helping you save, we're here to help you with all of your financial needs. Fidelity Bank offers a variety of personal checking account options to help you manage your money.
Learn More
Fidelity Branch/ATM Locator